Testimonials
Feedback From Satisfied Customers
Dear Yolande.
Living out on a farm, one can expect to have some form of problem with insects, but we really had a major issue with ants. Our youngest son made it his mission to get rid of these ants, but to no avail. That is, until we obtained the Bioway SA cc from you ! We sprayed it the evening and the next morning ..... All the ants were GONE !! It is not like they were lying dead on the floor, but they were really gone. It is as if they had packed up their things and just left.
We cannot thank you enough as these ants were driving us up the wall. We now put food & sweets on the floor on purpose to see how long it will take for the ants to start piling up, but to date this has not happened. They have left and are still gone !!
Bioway SA products really is the answer for total peace of mind regarding all coldblooded insects.
Robert Berry
WAVERLEY HILLS
Hi Yolande!

Ek wil dankie sê dat julle die produk oor my pad gebring het!

Ons het 'n miere plaag nou al vir die afgelope paar jaar! Ons moes letterlik twee keer 'n dag in ons gaste badkamer vee om van al die miere ontslae te raak. Ons weet nie waar hulle vandaan gekom het nie, maar hulle het dood gelê op die vloer en dit het gelyk soos 'n slagveld! Kry ons gaste het my vrou kort-kort gaan kyk of daar nie miere lê wat sy moet opvee nie. Ons het pest control mense gehad om die hele huis te kom spuit, self gif gekoop om te spuit en al wat boereraad probeer, net om môre oggend op te staan met 'n badkamer vol miere. Ons kon nêrens 'n ryskorrel laat val of 'n glas koeldrank neersit of dit is vol miere.

Dit alles om van julle produk te hoor! Weereens het ons gedink, wat het ons om te verloor as 'n paar rand. Twee keer het ons die gif gespuit en raai wat – geen miere!!!

Dit werk soos 'n bom!!!!!

Groete

Marius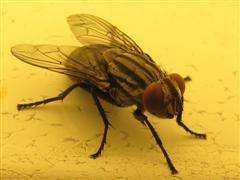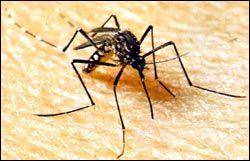 


Enquiry / Feedback
Complete & Submit
Contact Us :
Telephone & Address Detail
Contact Information :

Sales, Orders & Distribution
Admin, Accounts & General Enquiries

Yolande Botes
(C) 072 229 8555
(T)0711 793 651

(E) yolande@bioway.co.za
(F)

MORELETA PARK, PRETORIA (By Appointments only)

Distribution Throughout S.A.

Website: www.bioway.co.za
Product Volumes
Bioway SA cc
The Products Are Sold Seperately As Listed Below :
500ml Bottle with Mini Spray
1 Ltr Bottle with Vela Spray
2 Ltr Refill Bottle
5 Ltr Refill Bottle
Deliveries are done to anywhere to our contracted courier service depots in South Africa, or your nearest Post Ofice.
The Product is also available in bulk quantities as follows :
500ml Bottle + Mini Sprayer
= Box of 12 Units each


1 Litre Bottle + Vela Sprayer
= Box of 6 Units each
2 Litre Refill Bottle
= Box of 4 Units each
5 Litre Refill Bottle
= Box of 2 Units each
To Order This Product, Please Fill Out The Order Form on our Home Page & Submit
Using this site means you accept its
terms
| Copyright © 2019 Bioway Insect & Dustmite Killer, South Africa.
| website by