Latest News & Updates
Exciting Recent Happenings
We are privileged to announce that we have new products coming soon on our website!
To place your order, you are welcome to contact us.
We are looking for Like-Minded, Hard Working individuals who wish to improve their current financial income and grow their own self-managed business to a satisfactory level.

If you enjoy working with & talking to people, and have a natural flair for sales, this opportunity is for you.

Representative Opportunities (Freelance) are available in numerous areas throughout South Africa, Namibia, Botswana.
Should you be interested in joining our team, please contact us via our contact details and we will supply you with the relevant details & qualifying requirements.

This is NOT a "get-rich-quick" scheme. It is an opportunity for people to obtain a good income which is met by the equivalent of hard work that gets put into it. It is based on "what you put in, is what you'll get out" principle.

Interested persons will be required to purchase a minimum start-up stock of 24 Litres upfront (Area & Individual Assessment dependant). Stock will only be dispatched once proof of payment have been received. All electronic & printed marketing media will be supplied.

Still Interested? Send your detail to yolande@bioway.co.za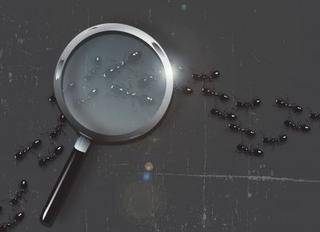 





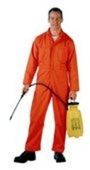 Enquiry / Feedback
Complete & Submit
Contact Us :
Telephone & Address Detail
Contact Information :

Sales, Orders & Distribution
Admin, Accounts & General Enquiries

Yolande Botes
(C) 072 229 8555
(T)0711 793 651

(E) yolande@bioway.co.za
(F)

MORELETA PARK, PRETORIA (By Appointments only)

Distribution Throughout S.A.

Website: www.bioway.co.za
Product Volumes
Bioway SA CC
The Products Are Sold Seperately As Listed Below :
375ml Bottle with Mini Spray
1 Ltr Bottle with Spray
5 Ltr Refill Bottle
Deliveries are done to anywhere to our contracted courier service depots in South Africa, or your nearest Post Ofice.
The Product is also available in bulk quantities as follows :
375ml Bottle + Mini Sprayer
= Box of 6 Units each


1 Litre Bottle + Sprayer
= Box of 6 Units each
5 Litre Refill Bottle
= Box of 4 Units each
To Order This Product, Please Fill Out The Order Form on our Home Page & Submit
Using this site means you accept its
terms
| Copyright © 2020 Bioway Insect & Dustmite Killer, South Africa.
| website by